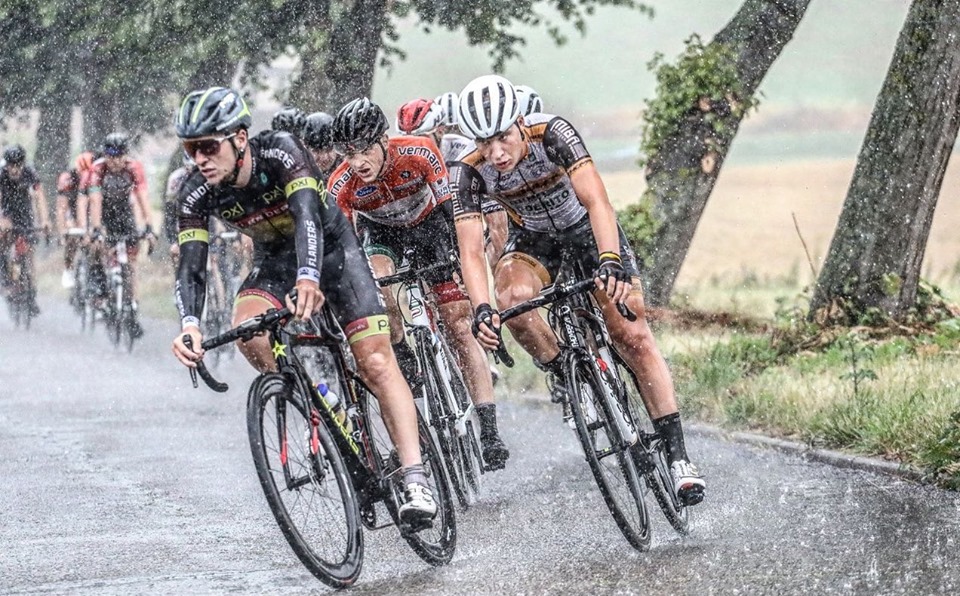 I met Marc and his dad Tommy about 8 years ago I think at a CX promoted by his home club Carn Wheelers, and was impressed with Marc's determination to finish a race, he was a little bit chubby at the time (hope he doesn't mind me mention this..lol) but nevertheless showed fighting spirit. Each year his results got better and road racing became his forte. As a first-year junior, he became one of the top young riders in Ulster and soon noticed by Irish team selectors and many selections since in the Irish team followed in later years. I got the luck of having him in one of my composite teams of the project in the 3 days of Donegal and was my best place rider, resulting in entering my summer guest riding scheme in 2015 as a graduate.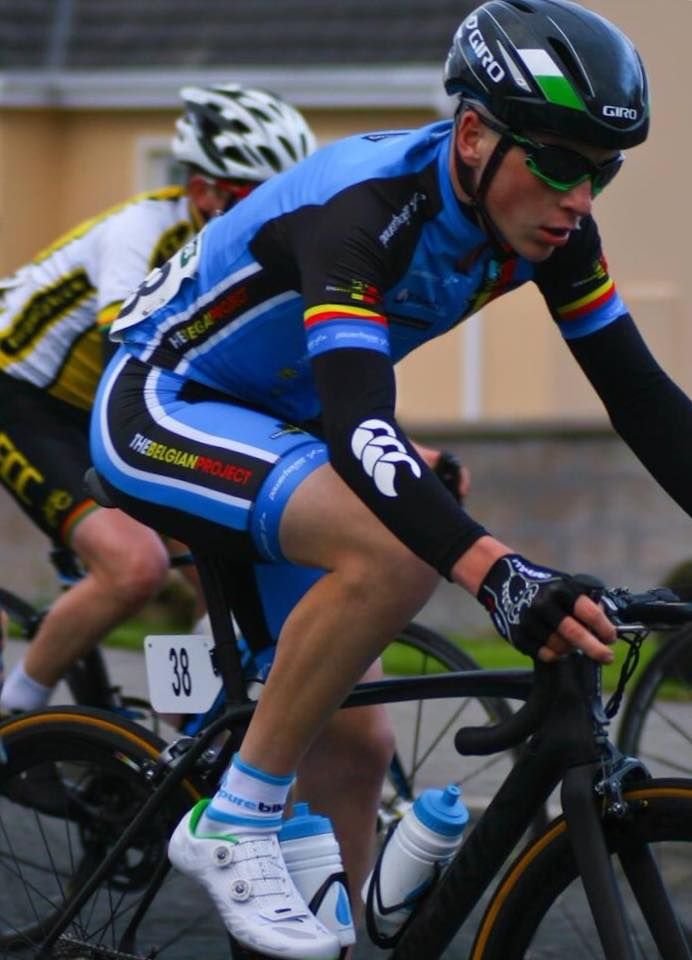 Marc in the BP kit in the Ras Donegal 2015
In 2016 he went back to Belgium and became a guest rider of the Asfra-Flanders Team, a team who has many English spoken riders in their ranks and competes in the UCI 1.14.3 league with their juniors, perfect set up for Marc to learn the trade and with some success too with more then decent results and some podiums. An important part of any rider abroad is having a good home base, in Marc's case he had that luck with Martine Verfaillie who already had him in her home in Moorslede (W-Flanders) in 2015 as a guest mum for the projects young graduates. Mark had his home there till 2018 when he moved to the house of the team in Kerkhove, and closer to his team headquarters in Oudenaerde near the Tour de Flanders hills.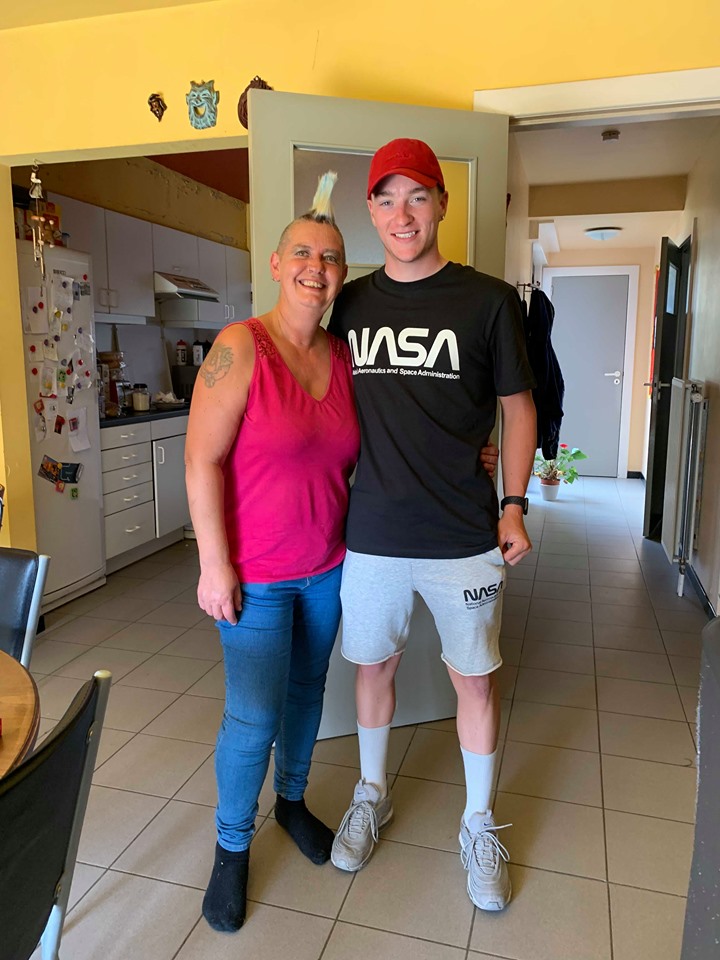 His results in the Under 23 section had a good average in his first year, remember that in that league in Belgium all-pro team have their young neo pro's in that category and mixing with the top amateurs in Europe in many cases, the inter clubs especially which have longer distances than Kermesses and top international teams. In 2017 he won the Taggart in Banbridge while home for a break, and a few decent results in Belgium with as result being offered a permanent place in Luc Assez's Asfra-Flanders-pxI carpets Team as a full-timer.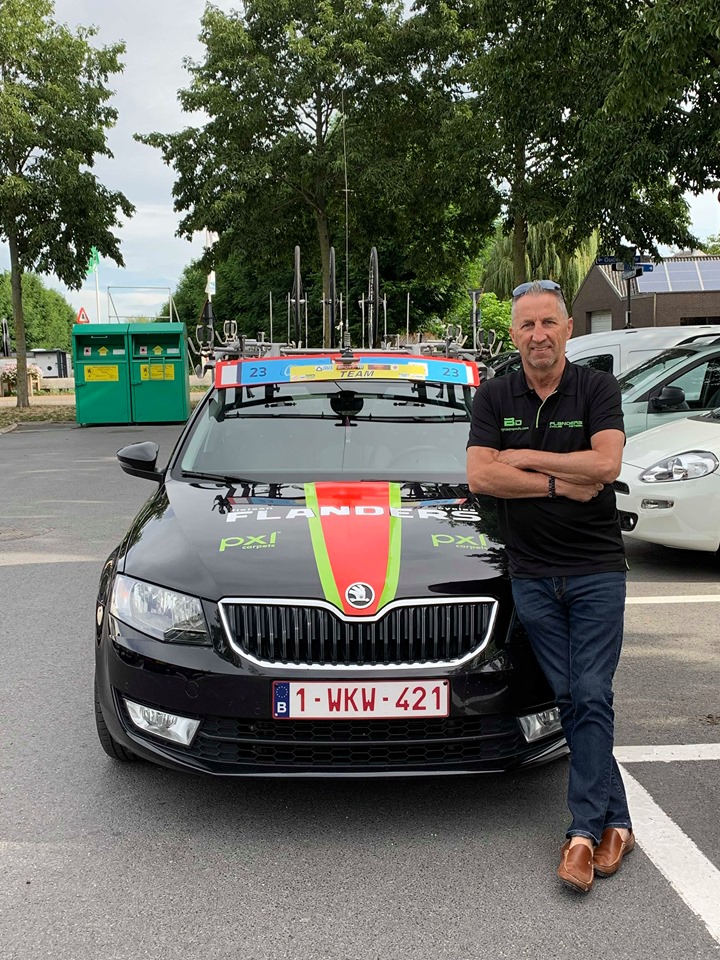 2018 was for Marc a year of tops and lows with winning the last stage in the Tour of Turkey (UCI 2.12) and a second in the last stage of the Victus Tour of Ulster in Banbridge, but he faded at the end of the year with a virus that prevented him of high-level racing…went home to rest and following doctors advice. He spend the winter working in a local Pizzaria in his hometown of Maghera and preparing himself for another season in Belgium in 2019. Remember that racing and living abroad is costly as the prizemoney is little and as an amateur, you need to provide the funds yourself, which he does each year when home in the winter.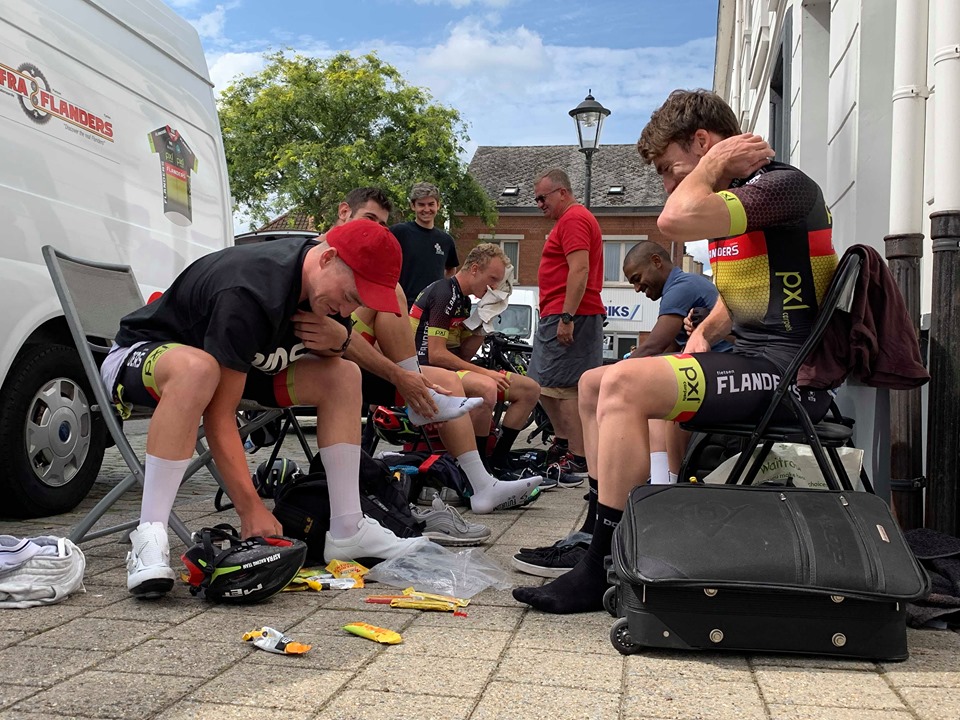 2019 was a return to some old form for Marc, a few top '20s in pro and amateur kermesses including some inter clubs, and a bronze in the Under 23 Irish Nationals as best result, a few call ups with the National Irish team which he had some bad luck and couldn't perform to his abilities with crashes and mechanicals but kept at it with some good finishes in the Tour of East Flanders 5 day stage race with an 11th as best result and in the GC close to the leader, till in the last stage he was involved in a crash 5 km from the finish, with the leading winning group and lost to much time in the end but finished the race (photo below)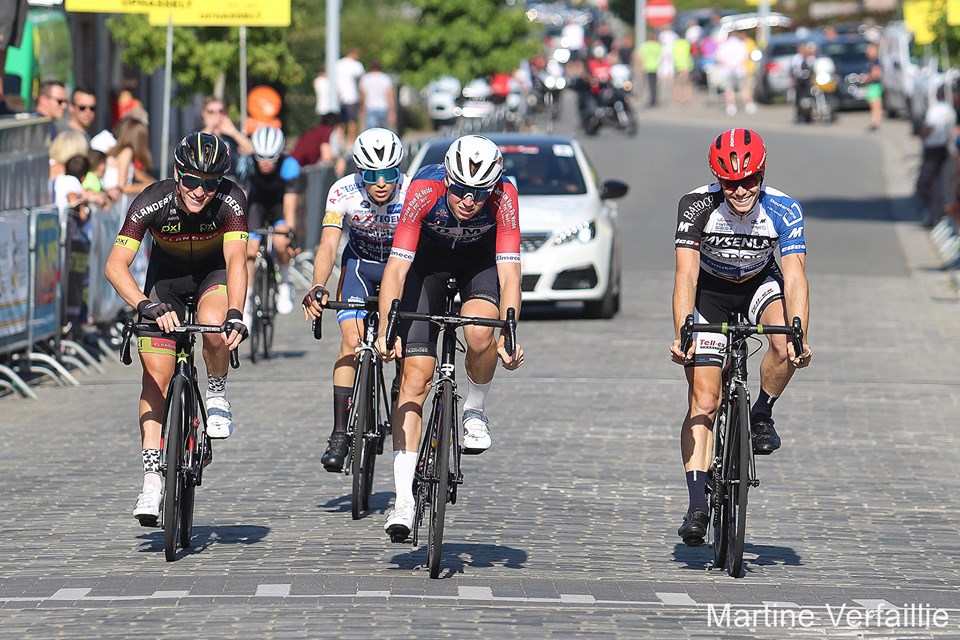 Marc will stay in Belgium till the end of the season in a few weeks time, and reflect on his plans for 2020, and hopefully returns to Belgium as I believe that big results still will come and reach his goal of becoming a pro. I have to thank Marc for being an ambassador for my project and Irish racing …whatever happens in the future…at least he has " Lived his Dream" and ready for whatever life will throw at him in the future. Also, a mention to his family who is 100% behind him in what he does, and this is so important to each young rider to succeed.